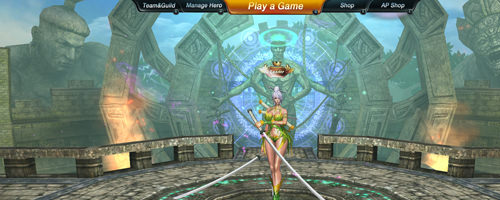 Online Games have become one of the most popular vehicles for advertising, brand promotion and brand loyalty. Total involvements of players who game online get influenced through better proximity and subtle influence of mind is attained through right brand placement. TECHFRAMES undertakes projects to design games that optimize brand visibility and create better impression of their client's brands.

Online games have been put to use as effective educational medium to make education an enjoyable experience. Our creative team of designers at TECHFRAMES can provide excellent tactical educational online games as solutions for educating through pleasurable means. We can also develop online games on any subject of client choice such as:
Card based
Dice based
Web based & desktop games
Online games (PC, Mobile, PDA, Interactive TV...)
Massively multiplayer online role-playing games (MMORPGs)
Games based on popularizing brands
Word & board games, skill and strategy games, memory & location games
Robotics & artificial intelligence based games
Computer game engine development
Game testing & analysis
Our talented game developers and programmers at
TECHFRAMES
studio create fascinating, exciting, challenging and user friendly online games for our clients in accordance to their needs.