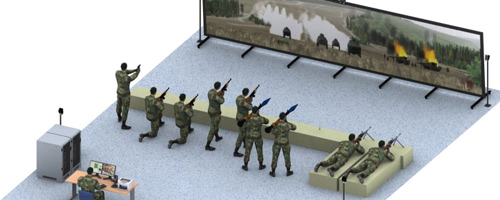 Our 3D Virtual prototype simulation enables to effectively present the 3D interactive product demonstration in live mode to gain a better notion of the final product and its performance. It also permits design engineers to assess the design and presentation of the product, before production starts. 3D prototype created helps in substantiating the design concepts in mind and can be viewed by designers, clients and licensees before the production process to get their feedback and suggestions. Marketing campaigns can start early once the 3D interactive product demo is made.

In the usual run, a prototype of the product is created before mass production of the product starts. This is found to be time and cost consuming. The electronic virtual prototyping of your product through 3D animation models created at TECHFRAMES before tooling or manufacturing starts is both time saving and cost effective. This virtual prototype animation allows the companies to create models of products, components or the whole machinery that can be used as a model for finished products. The 3D animation models developed using 3D software allows creation of the product in many dimensions that can incorporate design changes and can be replicated exactly.

Using the latest 3D Animation techniques, TECHFRAMES assist in marketing campaigns, by creating attractive and attention-capturing product demos. Our persuasive and convincing 3D prototype models of your products influence individuals to become your loyal clients. Our design team employing state-of -art animation technologies and incorporating original and creative designs produce high quality 3D representations of products to be marketed be it a new invention, consumer or healthcare products or automobile parts or products.