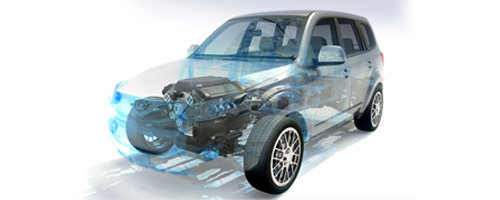 We provide high quality 3D Product Animation services to various Manufacturing Agencies, Furniture Designers, and other product based firms. Rather than going in for expensive prototypes or scaled models, which offer minimum or no space for corrections, digital models and animations can serve as a powerful tool.

We, at TECHFRAMES, try to bring more life to your product and make it as close to reality as exactly as you envisioned it, using 3D animation technology. With our expertise you can showcase your product effectively at trade fairs, exhibitions, product demos, launches, training and technical sales through web presentation, slide shows, laptops or DVDs for big screen impact with different language commentaries and music.

Professional 3D product design, product models and animation can communicate to get ideas across better than talking to advertise the product. The appearance of the internal section of a product, best studied through 3D models and cutaways, can help the designer correct any defects in the initial stage itself.