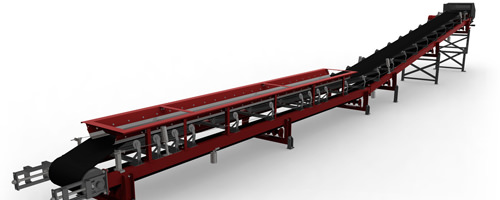 TECHFRAMES's design experts create 3D Mechanical Visualization that remains true to your drawing standards and practices. We have talented and experienced team working to cater to our valued clients by providing excellent 3D mechanical visualization models in mechanical design sector.

Mechanical 3D engineering modeling has become very relevant in the emerging technology scenario with unbelievable gain promised to its users. 3D animation technology can be effectively used to visualize design concepts and products. 3D working animation created can be scrutinized by the company authorities to make changes in order to nullify defects if any before the production actually starts. 3D mechanical visualization helps both the manufacturer and service provider eliminate all errors beforehand.

3D engineering visualization can be effectively used for demonstrating and explaining the operations of processes and equipments. Industrial 3D visualization and modeling are efficiently put to use to understand challenges posed and make fast design expressions, provide accurate images, and perfect curvatures and shapes of the manufacturing products.

Our creative team with our perfected techniques in 3D engineering model designing can create for you 3D models from just an idea in the conceptual state or converting an existing 2D design into interactive 3D engineering model.