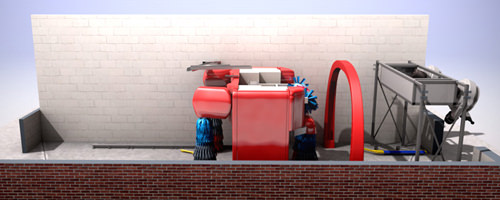 Our 3d rendering using latest rendering technologies and advanced computer graphics helps developers, architects and realtors save money by cutting cost and shortening development stages.

Designers, inventors of prototypes, medical and industrial companies, product based manufacturers or furniture designers can all benefit from the detailed and accurate computer models and images created using techniques and procedures we have perfected over the years.

We, at TECHFRAMES, try to bring more life to your product and make it as close to reality as exactly as you envisioned it, using 3D animation technology. With our expertise you can showcase your product effectively at trade fairs, exhibitions, product demos, launches, training and technical sales through web presentation, slide shows, laptops or DVDs for big screen impact with different language commentaries and music.

Professional 3D product design, product models and animation can communicate to get ideas across better than talking to advertise the product. The appearance of the internal section of a product, best studied through 3D models and cutaways, can help the designer correct any defects in the initial stage itself.