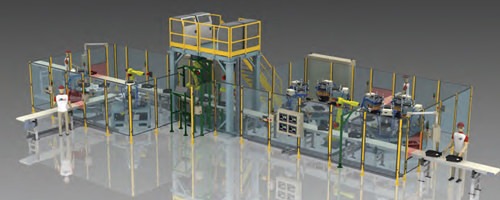 We, at TECHFRAMES, using our skills and state-of-art technology offer 3D Industrial Modelling services to the designer's intent and concept. It helps inventors and designers focus on the technical aspects of the process rather than on the drawing, sketching and modeling.

As pioneers in 3D modeling, visualisation, animation and rendering for various domains including architecture, industrial plants and product modeling, TECHFRAMES has more than 10 years of trusted service record. We provide cost and risk reduction by coming out with a virtual model of your industrial 3D design blueprint of the factory building, plant or installation.

Our team at TECHFRAMES enable you to make modifications and walkthroughs along the entire sections of the buildings to help you rectify any errors that might have crept in at the initial stage, before going in for the final production.